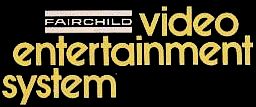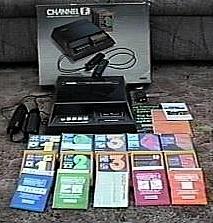 Exclusive VideoCart for the Channel F, courtesy Rikard Ljungkvist. Click to download large pic.
Channel F was sold in other countries as well, sometimes under a different name. In Sweden the game-station was made by Luxor in two different models similar to Channel F and Channel F System II. In Germany, the system was called SABA Videoplay or Nordmende Teleplay and in the UK it's called Grandstand. Check out Swedish Luxor Video Entertainment page.
Don't forget to visit my all-in-one page to, or go to my links-page to look for other resorces.


---
Index
© This page was made by Fredric Blåholtz 19th Sept 1996, no copyrights whatsoever.
Last Modified: 7 Aug 1998